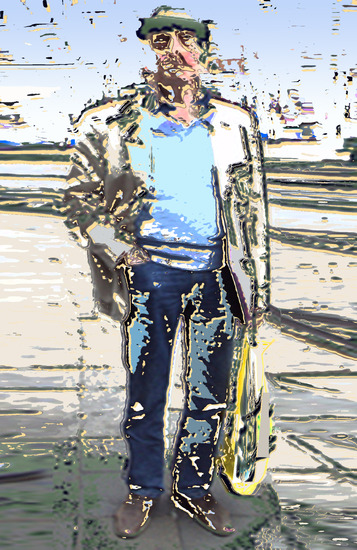 70 x 50 x 1 cm, © 2012, € 650,00
Two-dimensional | Graphic | Digital
Figuring1 - an individual in Amsterdam. A free composition based on a personal photography taken by my wife in the summer 2010. Many stages (changing colors, forms. shapes and structures) were necessary before I was satisfied with this figure (the result). The result is a computerpainting as I call it. Digital Fine Art to be printed on high quality papers and worked out with dibond and/or plexiglass in any wanted size or to be shown in digital frames.
Stuur als kunstkaart

Vanaf € 2,95 excl. porto